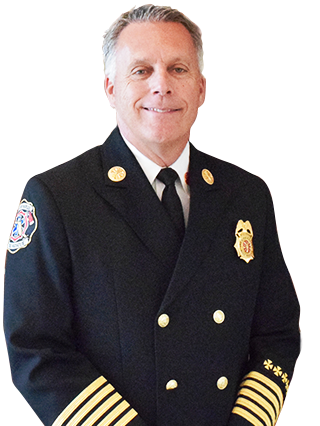 On behalf of the men and women of the Greater Naples Fire Rescue District, I welcome you to our website. We hope the time spent with us will be enjoyable and you find the information both informative and interesting.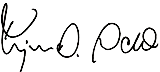 Kingman D Schuldt, CFO
Fire Chief
The Greater Naples Fire Rescue District is a high performance emergency service provider. Our MISSION is to protect life and property by providing emergency response services and education for the residents, businesses and visitors of our community.
The organization is the largest fire district in the State of Florida, providing emergency and Fire and Life Safety services to the East Naples, Golden Gate, Isles of Capri, Ochopee, Everglades City, Port of the Islands and Chokoloskee communities. The Fire District proudly staffs 219 firefighters and civilians, operating 15 fire rescue stations as well as Administrative, Fire & Life Safety and Fleet Maintenance facilities.
Subscribe to the Chief's Weekly Email
Our fire service professionals respond to more than 19,000 emergency incidents each year, protecting 150,000 residents living and working in the 1,512 square miles of the Greater Naples Fire Rescue District.

The Fire District provides fire and life safety services to Collier County, serving as the countywide Fire Marshal, overseeing new building construction fire plans review to County Plans Reviewers, as well as fire inspection services the County may need.
Our VISION is to increase response effectiveness, enhance professionalism and operational efficiencies and use taxpayer dollars responsibly, while holding ourselves accountable to earn your trust.
The Fire District's core VALUES include Professionalism, Integrity and Compassion. Our membership strives to meet these in every aspect of their service delivery and community outreach.

On behalf of the Board of Fire Commissioners, firefighters, fire inspectors, administrative staff and support, thank you for allowing us to serve you. Enjoy your visit and feel free to complete our Customer Satisfaction Survey if we have provided you service, sign up to receive the Chief's Weekly Email, and don't forget to follow us on Facebook, Twitter and Instagram for the most up to date information about our organization.
If you would like to learn more about the District and services provided, never hesitate to contact any of our fire service professionals for additional information. Thank you for allowing us the opportunity to serve you.