Associate Medical Director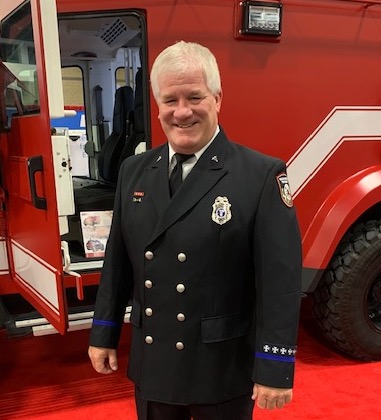 Dr. James Augustine, M.D.,FACEP began his career in Fire EMS when he was in medical school in Dayton. He became a firefighter in 1982, then began his service as a Fire EMS medical director in the Dayton area in 1987. After serving as the president of the regional Fire EMS council, he became the first Chair of the Ohio EMS Board. He moved to Atlanta in 2001, and served as Medical Director for Atlanta Fire Rescue, including the Hartsfield Jackson Atlanta International Airport Fire Rescue division. He later served as Assistant Fire Chief and Medical Director for the District of Columbia Fire EMS Department.
Dr. Augustine is an emergency physician, and a Clinical Professor in the Department of Emergency Medicine at Wright State University in Dayton, Ohio. He is National Director for Prehospital Strategy for US Acute Care Solutions, based in Canton, Ohio. He just completed his term as a member of the Board of Directors of the American College of Emergency Physicians. He serves as the Chair of the Georgia EMS Medical Directors Advisory Council. He is a member of NAEMSP, and is a key member of the "Eagles" group of Fire EMS Medical Directors.